Experience the snow in the mountains…
Alta Val Pusteria in winter...
Val Pusteria in winter is an ideal place both for lovers of downhill skiing, with easily accessible ski lifts, and for lovers of cross-country skiing and Telemark skiing, who can seek the advice of the ski instructor Franco Fortarel, owner of the Hotel Walter in San Candido.
There are many downhill skiing trails of various difficulties around the Three Peaks of Lavaredo, as well as snowshoe walks, horse-drawn carriage rides in the enchanting and silent winter forests, ice skating, and sledding on the 8 km long Croda Rossa track.
Cross-country skiing in Alta Pusteria
Val Pusteria is home to the Dolomiti Nordicski, the largest cross-country skiing carousel in Europe with as many as 8 ski areas, including the 3 Cime Dolomiti ski area: one of the favourite destinations for cross-country skiing with its 200 km of well-equipped slopes for every level of difficulty that, in addition to guaranteeing lots of fun, offers breathtaking panoramic views.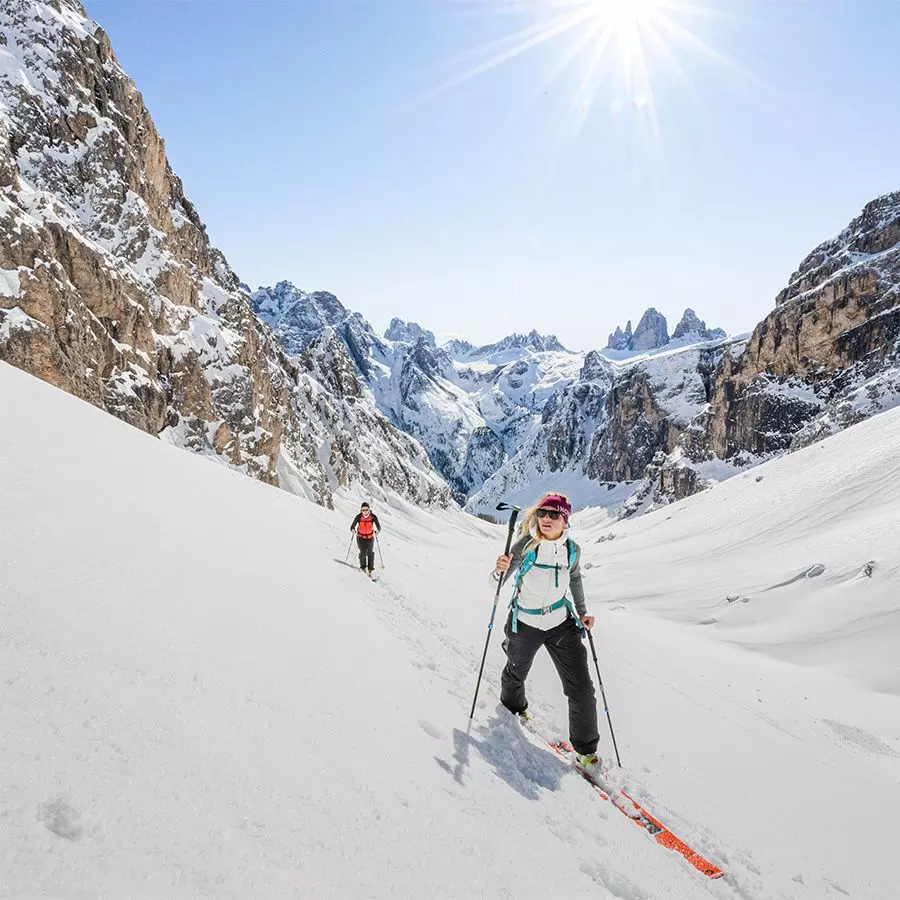 Cross-country skiing in San Candido and surroundings
San Candido is the ideal place for a winter skiing holiday in Alta Val Pusteria. You can spend unforgettable days on the snow in the nearby Baranci ski area where there is plenty to enjoy, and many offers that are suitable for all the family and will keep you busy from morning to evening.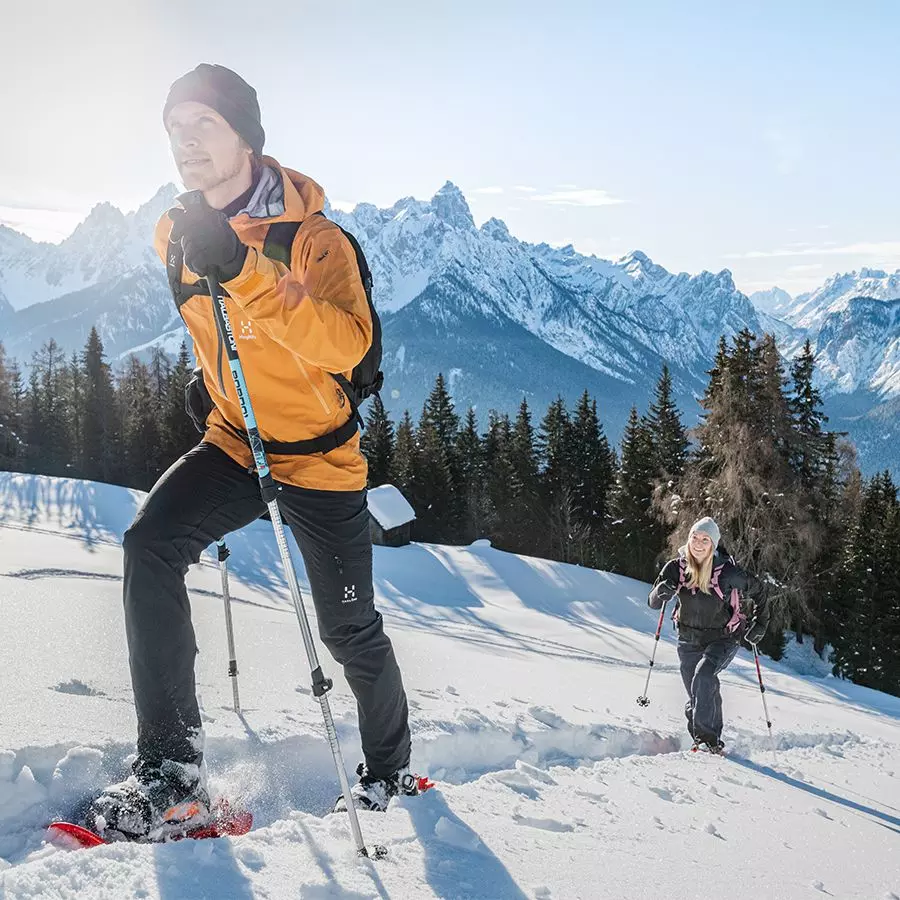 Snowshoeing in San Candido
What could be better than snowshoeing in the wonderful snow-capped landscape of San Candido and the winter-wonderland of the Dolomites, where you can have fun and excitement in a unique natural environment.